Pipe clamping tool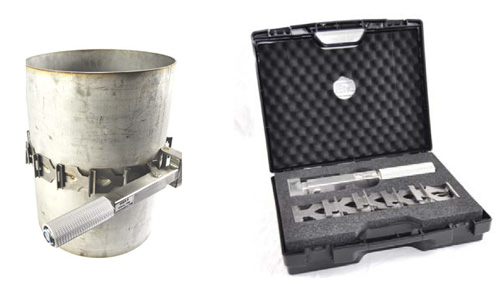 The TackClamp is a clamping tool with an
innovative clamping link system for easy and
quick fit]up of pipes.
No need for several sizes. The TackClamp
covers pipes from Ø 60 – 600 mm
Light weight (5,0 kg), easy to carry and
simple to fit to the pipe.
Only stainless steel parts in contact with the
pipe.
For pipe to pipe, pipe to fitting, Pipe to tee
and more.
Comes in a practical carrying bag with 30
clamping links that can be chaines together
to suitable length.
Additional clamping links for larger
diameters (31 – TC610).
Additional links for adjusting ovalities different pipe diameters.